Roasted Chana 500 Gm

Market Price : Rs. 200
You Save : Rs. 50 [25% OFF]
Deal Price : Rs. 150
100 % Certified premium roasted chana, made from the pulse sourced from certified farms across India
Grown without use of any chemicals, pesticides or insecticides
Cultivated with controlled organic farming practices
This is a vegetarian product
Inclusive of all taxes.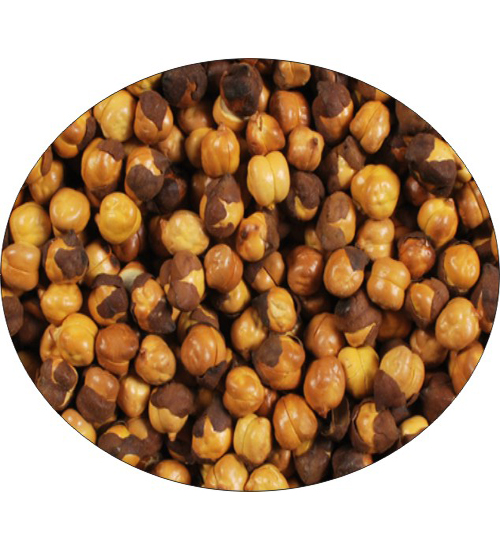 Check delivery and payment options at your location
---
*Free delivery on orders over Rs 999.00 (for general category items or items weighing under 500g) Delivery Details
About the Product
Dry roasted chana or whole black grams (chickpeas) are typically eaten as a snack in India. The nutritional data proves chana to be an amazing source of protein, fiber, folate, minerals and fatty acids. ... Chanas are dry roasted with skin on a slow flame till they are crisp.
Please Note: All products sold on Bazaarmantri are brand new and 100% genuine
RECOMMENDED PRODUCTS
Roasted Chana 500 Gm
Deal Price : Rs 150
Price : Rs 200

Anarsa 500 Gm
Deal Price : Rs 100
Price : Rs 250

Gur (Jaggery) | गुड़ -1Kg
Deal Price : Rs 110
Price : Rs 140

Home Made Chana Sattu,500 Gm
Deal Price : Rs 99
Price : Rs 150

Bhagalpur Katarni Chura Poha (Beaten Rice / Avalakki / Atukulu) - King - 2Kg
Deal Price : Rs 198
Price : Rs 298

Bhagalpur Katarni Rice (Chawal) Pack Of 5Kg
Deal Price : Rs 475
Price : Rs 560

Tilkut Fresh Gaya Tilkut (Gur) Pack Of 500G
Deal Price : Rs 200
Price : Rs 200

Tilkut Fresh Gaya Tilkut (Gur) Pack Of 1 Kg
Deal Price : Rs 400
Price : Rs 400

Bhagalpur Katarni Chura Poha (Beaten Rice / Avalakki / Atukulu) - King - 5Kg
Deal Price : Rs 495
Price : Rs 825