Smartlook Branded Formal Shoes





Market Price : Rs. 3199
You Save : Rs. 2600 [81% OFF]
Deal Price : Rs. 599
Enter PINCODE below to know the delivery charges.
Inclusive of all taxes.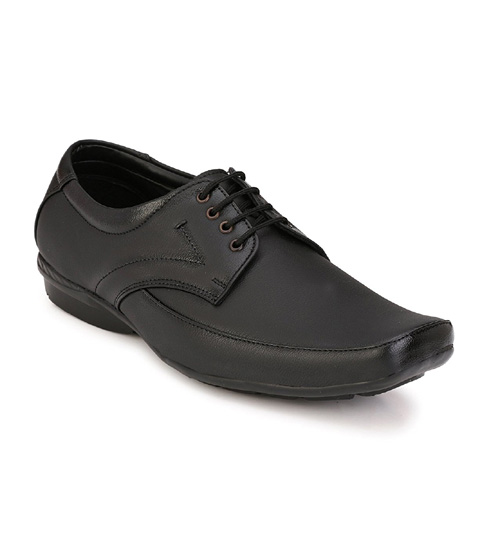 Check delivery and payment options at your location
---
*Free delivery on orders over Rs 999.00 (for general category items or items weighing under 500g) Delivery Details
About the Product
BRAND-SMARTLOOK

SIZE-6-10

Outer Material: Synthetic ; Inner Material: Synthetic
Colour: Black
Toe Style: Closed Toe
Closure Type: Slip On
Care Instructions: Rotate your pair of shoes once every other day, allowing them to de-odorize and retain their shapes. Use Shoe bags to prevent any stains or mildew. Dust any dry dirt from the surface using a clean cloth. Do not use Polish or Shiner.
| Product Information | |
| --- | --- |
| Product ID | 16596 |
| Name | smartlook Branded Formal Shoes |
| Size | 6-10 |
| Colour | Black |
| Type | Footwears |
| Brand | SMARTLOOK |
| Sub Type | FORMAL SHOES |
| Material Involved | Synthetic leather |
Please Note: All products sold on Bazaarmantri are brand new and 100% genuine
RECOMMENDED PRODUCTS
Smartlook Men's Leather Formal Shoes
Deal Price : Rs 499
Price : Rs 999

Smartlook Men's Synthetic Formal Shoes
Deal Price : Rs 499
Price : Rs 999

Smartlook Black Formal Shoes
Deal Price : Rs 599
Price : Rs 999

Smartlook Black Formal Shoes
Deal Price : Rs 599
Price : Rs 999

Smartlook Men's Black Slip-On Formal Shoes
Deal Price : Rs 499
Price : Rs 999

Smartlook Branded Formal Shoes
Deal Price : Rs 499
Price : Rs 2199

Smartlook Branded Formal Shoes
Deal Price : Rs 599
Price : Rs 2999

Smartlook Branded Formal Shoes
Deal Price : Rs 599
Price : Rs 3199

Smartlook Men's Formal Shoes
Deal Price : Rs 599
Price : Rs 3199

Smartlook Men's Formal Shoes
Deal Price : Rs 599
Price : Rs 1999

Smartlook Men's Formal Shoes
Deal Price : Rs 599
Price : Rs 2999

Khadims Slip-On Shoe Dark Brown
Deal Price : Rs 1169
Price : Rs 1299

Khadims Slip-On Shoe Tan
Deal Price : Rs 1169
Price : Rs 1299

Khadims Slip-On Shoe Tan
Deal Price : Rs 1169
Price : Rs 1299

Cherry Mens Formal Shoes 25017
Deal Price : Rs 2249
Price : Rs 2499

Cherry Mens Formal Shoes 826
Deal Price : Rs 2609
Price : Rs 2899

Cherry Mens Formal Shoes 5812
Deal Price : Rs 2699
Price : Rs 2999

Cherry Mens Formal Shoes7558
Deal Price : Rs 2249
Price : Rs 2499

Cherry Mens Formal Shoes 5811
Deal Price : Rs 2519
Price : Rs 2799

Cherry Mens Formal Shoes Vd-46
Deal Price : Rs 2699
Price : Rs 2999

Cherry Mens Formal Shoes 5001
Deal Price : Rs 1079
Price : Rs 1199

Cherry Mens Formal Shoes 4524
Deal Price : Rs 2339
Price : Rs 2599

Cherry Mens Formal Shoes 219
Deal Price : Rs 2339
Price : Rs 2599

Cherry Mens Formal Shoes 9413
Deal Price : Rs 2519
Price : Rs 2799

Cherry Mens Formal Shoes 2101
Deal Price : Rs 1349
Price : Rs 1499