Casual Flip-Flops / Slippers





Market Price : Rs. 299
You Save : Rs. 200 [67% OFF]
Deal Price : Rs. 99
Material Type: Rubber
Lifestyle: Casual
Closure Type: Slip On
Heel Type: Flats
Warranty Type: Manufacturer
Product warranty against manufacturing defects: 30 days
Care Instructions: Dust any dry dirt from the surface using a clean cloth; rinse with soap and water to remove excess dirt
Inclusive of all taxes.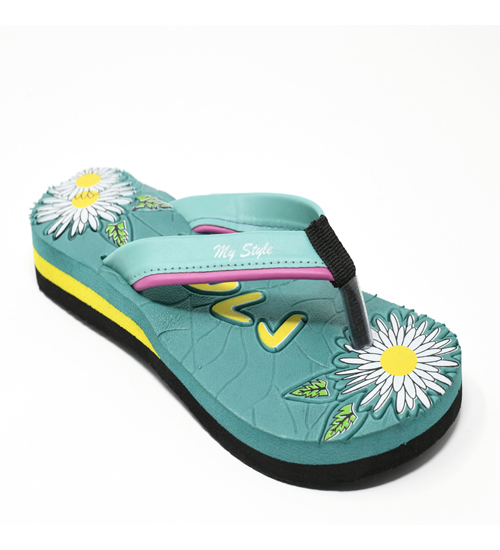 Check delivery and payment options at your location
---
*Free delivery on orders over Rs 999.00 (for general category items or items weighing under 500g) Delivery Details
About the Product
Cherry Presents footwear range that Will Keep Your Feet At Great Ease, While You walk, run or work out in the Gym. These Are Light In Weight, Flexible And Very Comfortable To Wear As Well.
| Product Information | |
| --- | --- |
| Product ID | 39932 |
| Name | Casual Flip-Flops / Slippers |
| Size | 6-11 |
| Colour | multicolor |
| Type | Footwears |
| Brand | Cherry |
| Sub Type | Slippers |
| Material Involved | Rubber |
Please Note: All products sold on Bazaarmantri are brand new and 100% genuine
RECOMMENDED PRODUCTS
Casual Flip-Flops / Slippers
Deal Price : Rs 99
Price : Rs 299

Casual Flip-Flops / Slippers
Deal Price : Rs 99
Price : Rs 299

Casual Flip-Flops / Slippers
Deal Price : Rs 99
Price : Rs 299

Casual Flip-Flops / Slippers
Deal Price : Rs 99
Price : Rs 299

Casual Flip-Flops / Slippers
Deal Price : Rs 99
Price : Rs 299

Casual Flip-Flops / Slippers
Deal Price : Rs 99
Price : Rs 299

Casual Flip-Flops / Slippers
Deal Price : Rs 99
Price : Rs 299

Casual Flip-Flops / Slippers
Deal Price : Rs 99
Price : Rs 299

Casual Flip-Flops / Slippers
Deal Price : Rs 99
Price : Rs 299

Women Pink Wedges
Deal Price : Rs 199
Price : Rs 399

Women Pink Wedges
Deal Price : Rs 199
Price : Rs 399

Women Purple Wedges
Deal Price : Rs 199
Price : Rs 399

Women Silver Wedges
Deal Price : Rs 199
Price : Rs 399

Women Silver Wedges
Deal Price : Rs 199
Price : Rs 399

Women Gold Wedges
Deal Price : Rs 199
Price : Rs 399

Women Black Wedges
Deal Price : Rs 199
Price : Rs 399

Women Black Wedges
Deal Price : Rs 199
Price : Rs 399

Bahamas Women Slippers (Bhl-64)
Deal Price : Rs 189
Price : Rs 199

Bahamas Men Slippers (Bhg-08)
Deal Price : Rs 156
Price : Rs 164

Bahamas Men Slippers (Bhg-08)
Deal Price : Rs 156
Price : Rs 164

Bahamas Men Slippers (Bhg-22)
Deal Price : Rs 175
Price : Rs 184

Bahamas Men Slippers (Bhg-22)
Deal Price : Rs 175
Price : Rs 184

Bahamas Men Slippers (Bhg-22)
Deal Price : Rs 175
Price : Rs 184

Bahamas Men Slippers (Bhg-28)
Deal Price : Rs 189
Price : Rs 199

Bahamas Men Slippers (Bhg-28)
Deal Price : Rs 189
Price : Rs 199