Blue Poly Crepe Flared Skirt



Market Price : Rs. 1399
You Save : Rs. 420 [30% OFF]
Deal Price : Rs. 979
Enter PINCODE below to know the delivery charges.
Inclusive of all taxes.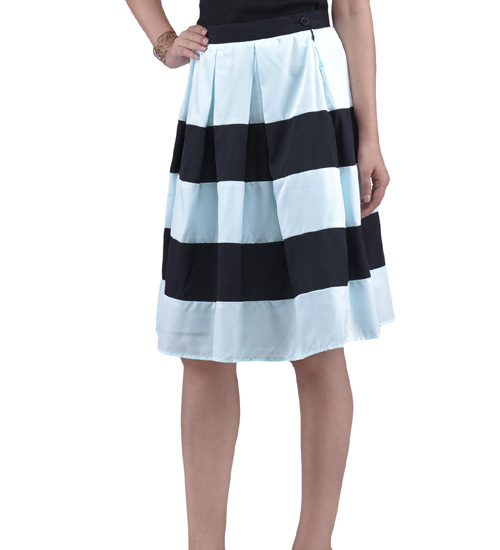 Check delivery and payment options at your location
---
*Free delivery on orders over Rs 999.00 (for general category items or items weighing under 500g) Delivery Details
About the Product
color : blue, black
material : poly creap
length (inches) : 24
product code : 1302755

hand wash in cold water.
in case of machine wash, wash at gentle cycles.
do not tumble dry.
line dry.
warm iron.
do not bleach.

delivery time:
metros : 3-5 working days.
other cities : 5-7 working days.
| Product Information | |
| --- | --- |
| Product ID | 8155 |
| Name | blue poly crepe flared skirt |
| Size | 26-32 |
| Colour | blue, black |
| Type | Clothing - Garments |
| Brand | Desi urban |
| Sub Type | skirt |
| Material Involved | poly creap |
Please Note: All products sold on Bazaarmantri are brand new and 100% genuine
RECOMMENDED PRODUCTS
Off White Cotton Regular Kurta
Deal Price : Rs 490
Price : Rs 999

Beige And Black Poly Dupion Cotton Regular Kurta
Deal Price : Rs 490
Price : Rs 999

White Cotton Regular Kurta
Deal Price : Rs 490
Price : Rs 999

Firozi Color Cotton Regular Kurta
Deal Price : Rs 500
Price : Rs 999

Pink Cotton Regular Kurta
Deal Price : Rs 490
Price : Rs 999

Brown Cotton Regular Kurta
Deal Price : Rs 490
Price : Rs 999

Black, White Crepe Maxi Dress
Deal Price : Rs 1079
Price : Rs 1349

Black Chiffon Empire Line Dress
Deal Price : Rs 1039
Price : Rs 1299

Blue Crepe Shirt
Deal Price : Rs 799
Price : Rs 999

Pink Crepe Shirt
Deal Price : Rs 799
Price : Rs 999

Pink Crepe Pleated Skirts
Deal Price : Rs 439
Price : Rs 549

White Crepe Pleated Skirts
Deal Price : Rs 439
Price : Rs 549

Red Chiffon Pleated Skirts
Deal Price : Rs 639
Price : Rs 799

Navy Blue Chiffon Pleated Skirts
Deal Price : Rs 639
Price : Rs 799

Multicolor Poly Cotton Shirt
Deal Price : Rs 719
Price : Rs 899

Multicolor Poly Chiffon Shirt
Deal Price : Rs 679
Price : Rs 849

Black Poly Cotton Shirt
Deal Price : Rs 719
Price : Rs 899

Orange Crepe Maxi Dress
Deal Price : Rs 1199
Price : Rs 1499

White, Black, Blue Georgette Top
Deal Price : Rs 679
Price : Rs 849

Coral Georgette Top
Deal Price : Rs 679
Price : Rs 849

Multicolor Crepe Top
Deal Price : Rs 639
Price : Rs 799

Yellow Crepe Pleated Skirts
Deal Price : Rs 439
Price : Rs 549

Black Chiffon Skirts
Deal Price : Rs 639
Price : Rs 799

Multicolor Chiffon Maxi Dress
Deal Price : Rs 959
Price : Rs 1199

Desi Look Pink Georgette Unstitched Dress Material
Deal Price : Rs 1817
Price : Rs 3635